About Us
A Division of Special Metals Corporation
PCC Revert Group is comprised of three companies with more than 100 years of combined experience, ensuring that all stakeholders are getting the maximum possible value out of their revert.
Experts in Upgrading
Value obtained by utilizing expert sorters and processors, unique metallurgial resources, and an unparalleled global reach.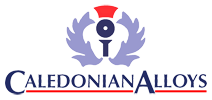 Caledonian Alloys
Caledonian Alloys is the world leader in the management of nickel and cobalt base superalloy and titanium alloy recycling for the aerospace, land-based turbine, oil & gas and chemical industries.
Caledonian Alloys provides suppliers with a range of revert management services designed to enable them to optimize the use and value of their own revert. The company transforms revert, through rigourous process, into material which can be remelted, to produce new nickel, cobalt or titanium alloys.
Accredited with all major vacuum and high temperature melter worldwide, Caledonian Alloys supplies fully processed nickel and titanium revert material to the melting industry. We also purchase revert material from a wide range of industrial customers throughout the world.

Greenville Metals
Greenville Metals, Inc. is a unique metallurgial resource with the ability to partner strategically with customers. GMI provides technology-based solutions and services to companies around the globe which require airmelt grade master alloys and conversions products.
Greenville Metals produces metallurgical products using many techniques including electric arc furnace, AOD, induction furnaces, and various crushing, grinding and sizing equipment. We use nickel, cobalt, and iron-based (particularly stainless steel) alloys to produce products such as ingots, pigs, shot and powder.

SOS Metals
SOS Metals, Inc. has been one of the industry leaders in recycling for over 40 years. SOS has strategic locations all over the world that provide cost effective and efficient metals reclamation, certified destruction, metals revert programs and hazardous waste management.